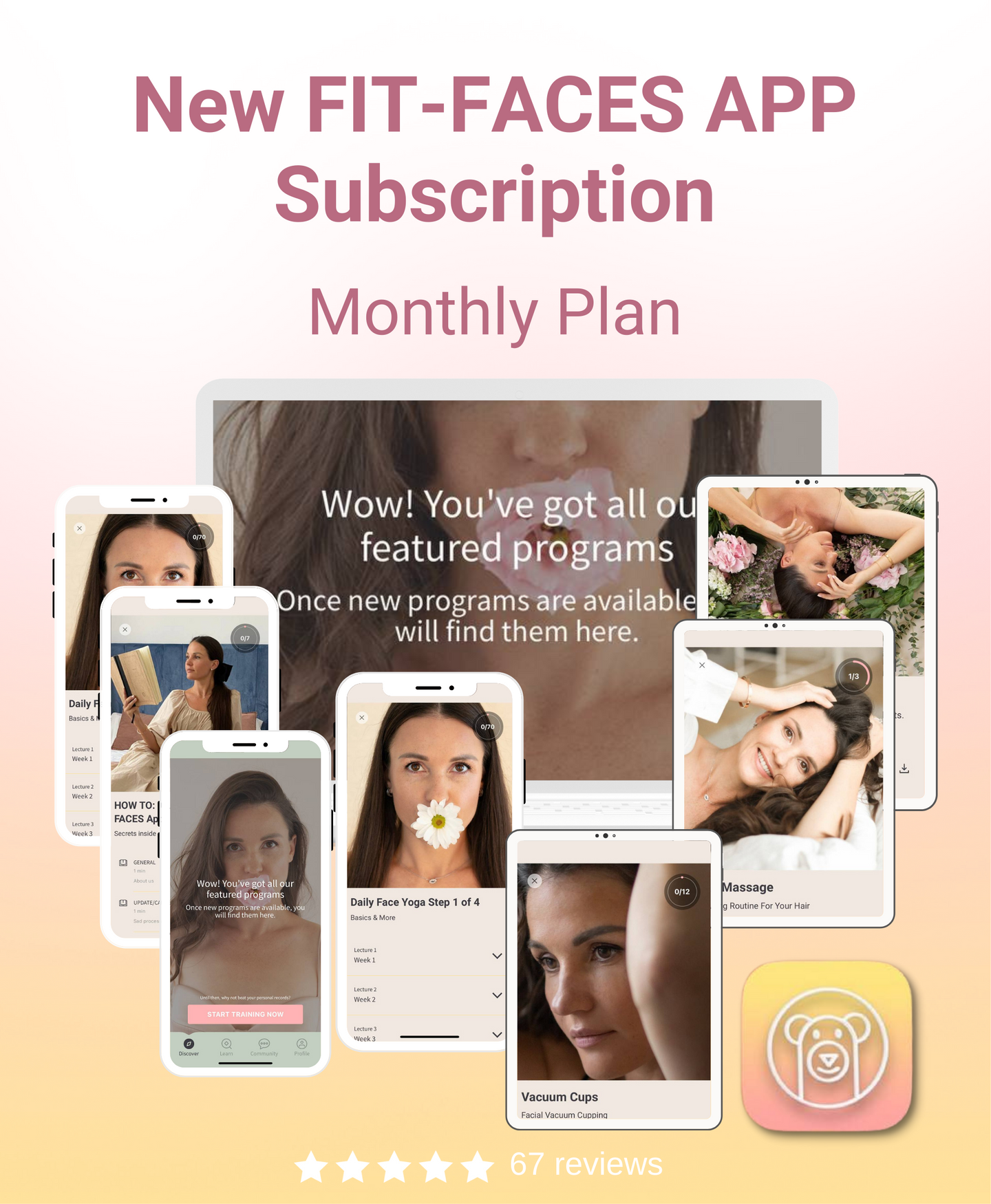 Regular price
Sale price
$37.00
Unit price
per
Sale
Sold out
Fit Faces Natural Beauty & Wellness 
Take control of your health – the natural way.
Fit Faces offers expertly-planned wellness routines you can easily incorporate into your daily life. From daily face yoga workouts to weekly massage days – connect digitally with a community of certified experts.
KEY BENEFITS

MAIN FEATURES

Easy-to-use interface for beginners

100% scientifically-backed exercises 

Natural solutions to age and stress-related issues 

New exercise routines added weekly

200k+ followers and growing
HOW TO USE

We understand that before committing to something you got to deep your toes in first. That's why we made it possible for you to try the first week of the Face Yoga exercises for free (no obligation - cancel in the first 7 days and we won't change you a penny!)

You also get a sweet BONUS - along with a week-worth of daily Face Yoga Workouts you will get access to the complete library of our Guest Expert courses, workshops and talks!
View full details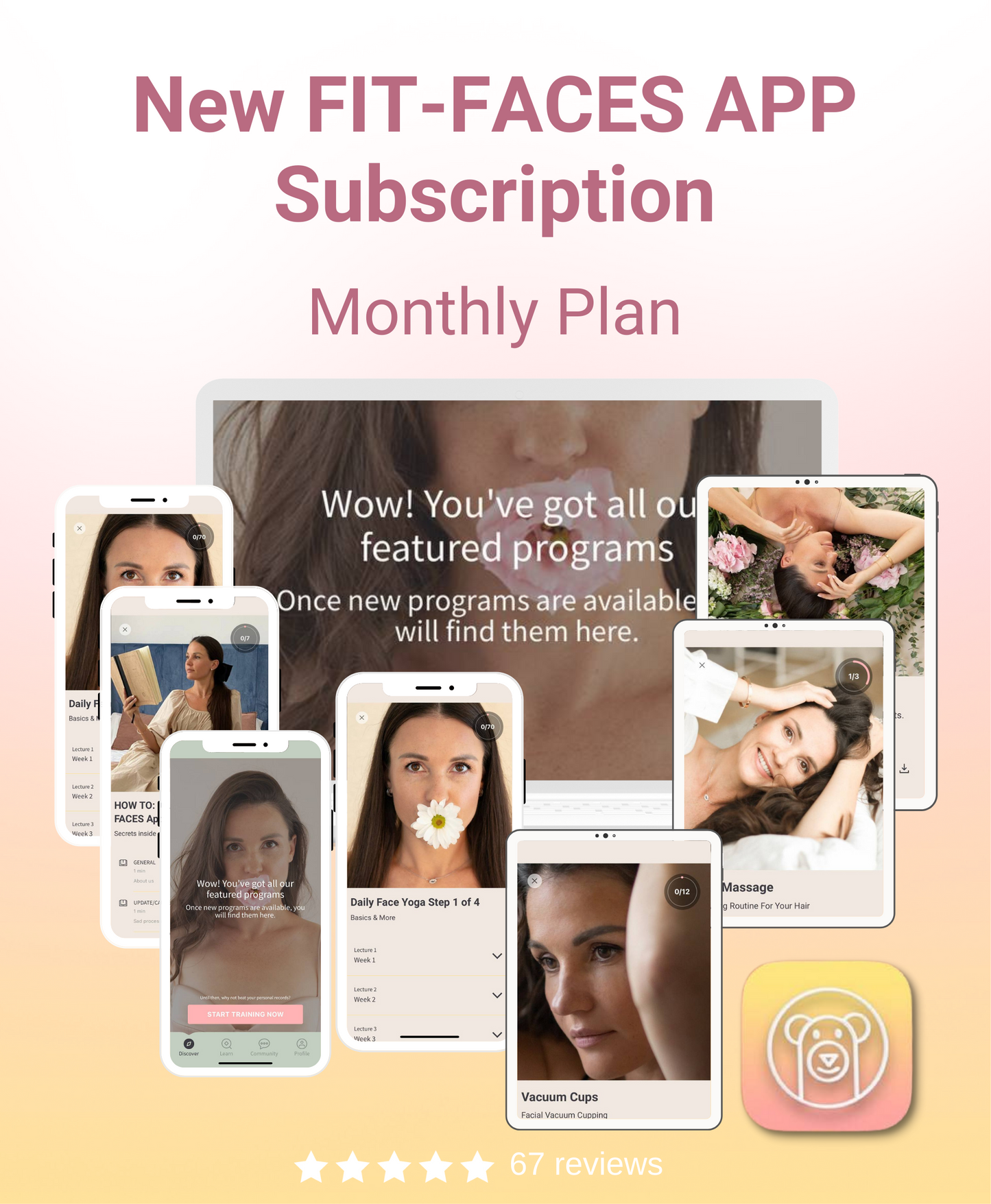 Simple interface
Perfect for beginners to dive into the world of natural health and beauty. Scroll through videos by experts, choose your favorite – and follow along! 
Constant updates
Never get bored again. New experts are added weekly so you can follow along with your new favorite routine and never lose inspiration. 
Trusted community 
With over 200k followers on Instagram, Fit Faces is an enormously successful community of people committed to transforming their bodies – 100% naturally.
Beginner-friendly
Not everyone is a certified expert, but everyone deserves to look and feel their best. The routines and exercises are perfect for both beginners and long-time fans.
Updates to come 
New features are frequently added. Fit Faces is committed to bringing you the best experience possible.
THE WOMAN BEHIND IT ALL
Created by Natalia Broberg – a highly-qualified face yoga instructor – Fit Faces brings together experts that give you the best tips, routines, and advice on keeping your body and face youthful and healthy.